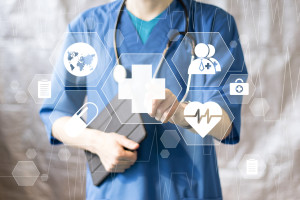 Market research is the proper tool for many companies, including pharmaceutical and medical companies. For them existence on a market is especially difficult because of high research and development costs and very high level of competitiveness. Therefore, it is highly recommended for their representatives to conduct medical market research Poland. These research may help those companies by providing information such as: testing of presence of the product in the media, consumer insights, advertising concept tests, packaging concept tests, advertising campaign effectiveness studies, decision-makers surveys.
Marketing tools
Regardless of the size of the company (the biggest: Novartis, Pfizer, Teva, Johnson & Johnson), they need to deal with competition. As we now know, one of the best tool for such actions is pharmaceutical market research Poland. They provide you a data and information about market analysis, forecasts, trends, patent analysis, and profiles of players within this market. Especially marketing is important in this sector. One of the main position in pharmaceutical and medial companies budgets are expenses on adverts, information strategies, communication strategies. There is a chance – for them – to recruit new loyal clients, if they conduct properly marketing campaign. For that they need to know to whom direct messages and how to prepare the best advertisings. This is obvious, that different approach is needed when it comes to a discussions with physicians, nurses, patients.
How to use them
The first step to build a reliable research project is to hire a professional market research agency. Their employees help a company's representatives in the whole process. For example, they know that key factor to achieve success is understanding of the patient, physicians and medical staff needs. They recommend to use qualitative and quantitative research, at least one technique from each of them. The best example is that: when you choose quantitative method because of its representative character, you obtain reliable and credible data, but they say you nothing about deep assessments and opinions. For that you need qualitative techniques. There is possible to use popular techniques for that, e.g. CATI (telephone interviewing), CAPI (computer assisted interviewing), CAWI (online interviewing), PAPI (traditional, pen and paper interviewing), IDI (in-dept individual interviewing), FGI (focus group interviewing) and others.
After the market research project representatives of a company are provided with a complete data and analysis, with commentary from the researchers about conclusions, recommendations, strong and weak points, opportunities and threats for development. This is a tool which is ready to use in the process of improving company's activities and its market position.